Steering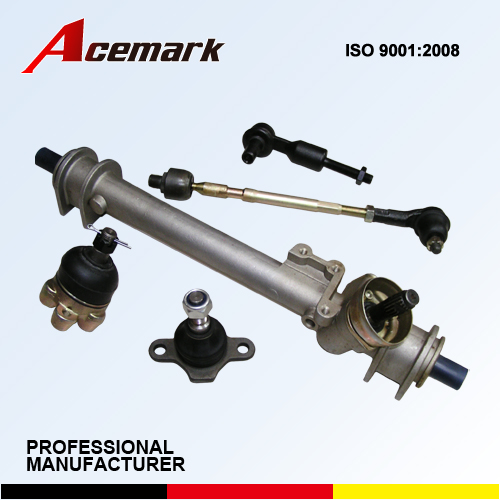 Now we can produce more than 2000 different kinds of steering parts, including ball joints, steering rod points, stabilizer rods, steering levers, steering rods and mechanical and hydraulic racks, etc. Our products have a wide choice of steering elements for European, Japanese, Korean and American automobiles.

We have bee striving to be a world-class steering parts supplier and offer the best service to customers, with our professional technicians and management people, advanced production and quality control equipment. Meanwhile, we adopt ERP management software to improve the management system covering the whole sales network, planning, production, accounting, logistics, technology and quality. Furthermore, we pay great attention to the accessories. We have professional physical and chemical laboratory in charge of the product test to guarantee the stable and high quality of the products.

That all what we do is to offer our customers high quality products with very competitive price. Now we have our steering parts catalogue in two ways: digital and printing for our customers to be familiar with our products easily and conveniently. And for all our customers we give 1 year guarantee for our steering parts—as a result of highest quality.
There are currently no posts in this category.