C.V.Joint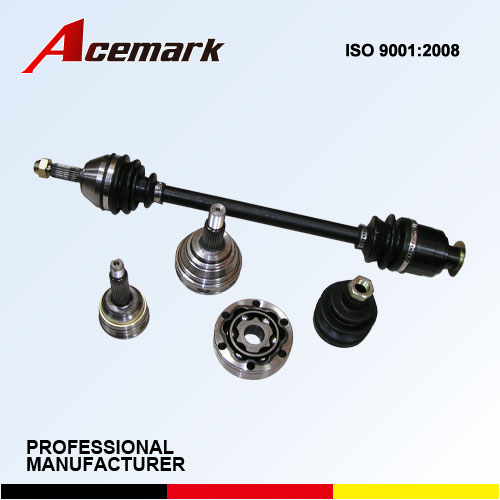 We sell more than 5 000 types of constant velocity joints and semi axles; meanwhile they are applicable for all the well-known automobiles of European, Japanese, Korean and American.

Superior quality derives from cutting-edge manufacturing means. To achieve such an idea the company has been investing a tremendous amount of fund to introduce top-grade precision machinery processing equipment such as digital controlled lathe, detection instruments, CNC ball track grinder, CNC ball track miller, Fatigue longevity test machine, Induction hardening machine, Three-coordinate measure instrument, Metallographic inspection, Breaking torque test machine, Magnetic rack check equipment, Tensile strength test machine and Special inspection instrument, etc.

Depending on rich technical force and our concentration, our products are always with high quality and very competitive price.

Now we have our c.v joint catalogue in two ways: digital and printing for our customers to be familiar with our products easily and conveniently. We continue offering our customers products with very competitive price and for all our customers we give 1 year guarantee—as a result of highest quality.
There are currently no posts in this category.