Bearing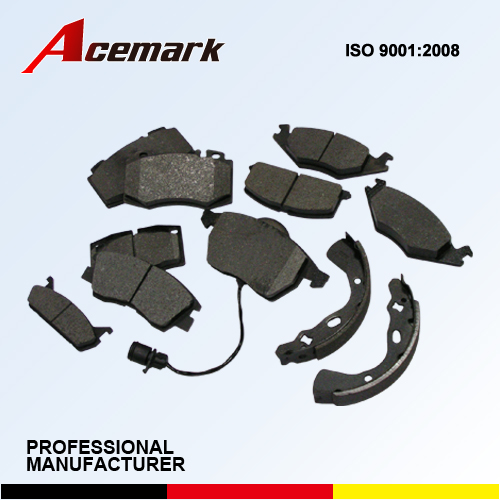 At the moment we can produce more than 5,000 types of brake pads and brake shoes, which cover the extensive range of cars, for example, VW, Benz, BMW, Peugeot, Renault, Audi, GM, Ford, Toyota, Honda, Mazda, Kia, Daewoo, etc.
Our company pays great attention to the friction material. Our friction material is designed for and consistently guarantees complete safety, strength, high endurance, and dependable. Their durability is up to 60000 km and even more depending on the working conditions and a special polymeric coating makes metal parts resistant to corrosion for the metal parts of brake pad and shoes. Meanwhile, we can also produce high quality brake drums. All of our brake parts measure up to the requirements of the world standards with the help of experienced and skilled personnel and strict inspection for material, structure, dimension, dynamic balance and trace.
Our products have below features: noise and pollution free, no fade, resist to wearing, stable and long service life. We still offer all our customers high quality products with very competitive price. Now we have our brake parts catalogue in two ways: digital and printing for our customers to be familiar with our products easily and conveniently. Furthermore, for all our customers we give 1 year guarantee for brake parts—as a result of highest quality.
There are currently no posts in this category.