Shock Absorber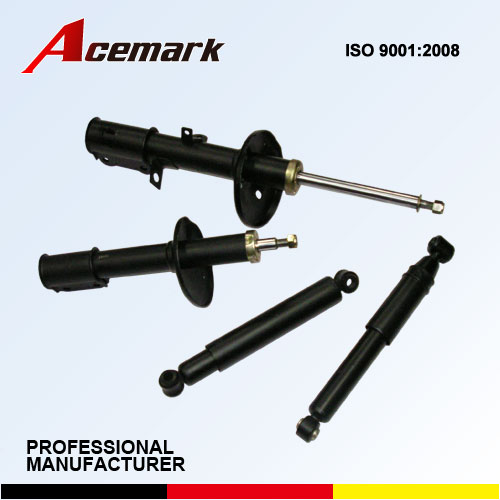 Now we can produce over 8,000 kinds of shock absorbers, such as strut & cartridge- both oil and gas, monotube and twin tube, etc. Our shock absorbers are suitable for European, Japanese, American and Korean automobiles including VW, Audi, Peugeot, Renault, Opel, Benz, BMW, Ford, GM, Kia, Daewoo, Toyota, Honda, Mazda and so on.

Quality and price are greatly focused in our company. In order to supply our customers with high quality and competitive price products, we invest in world-advanced equipments with a set of completely strict management system, including painting line, Multi-function test machine, hydraulic pressure omnipotent machine, friction welding techniques, joint welding techniques, assembling line, hardness test machine, roughness test machine etc. Our products have some advanced features that hard chromed piston rod reduces friction; seamless cylinder reduces possibilities of splitting and compression valve self-adjusts for fast recovery.

Now we have our shock absorber catalogue in two ways: digital and printing for our customers to be familiar with our products easily and conveniently. For all our customers, we give 1 year guarantee for our shock absorbers.—as a result of highest quality.
There are currently no posts in this category.